Energy storage is one of the priorities announced by the Australian government and its agency, the Australian Renewable Energy Agency (ARENA). With this in mind, the government has just announced that it will co-fund a large-scale energy storage system in Sydney's west.
An energy storage project worth tens of millions of euros
ARENA will provide TransGrid with up to 11 million euros. This validated the construction of a large-scale 50 MW/75 MWh lithium-ion battery pack. It will be connected to the grid via its Wallgrove substation in Sydney's west.
The New South Wales (NSW) government will also provide 10 million euros to finance the energy storage project. It is part of the company's Emerging Energy Program, valued at 46.2 million euros.
Wallgrove Grid project to complete Transgrid's fleet
Once built, the Wallgrove Grid will provide fast frequency response services to the NSW transmission network. Owned and operated by TransGrid, it is valued at around 61.9 million euros.
The Wallgrove Grid will be equipped with Tesla's Megapack, demonstrating its cutting-edge synthetic inertia capability known as "virtual machine mode".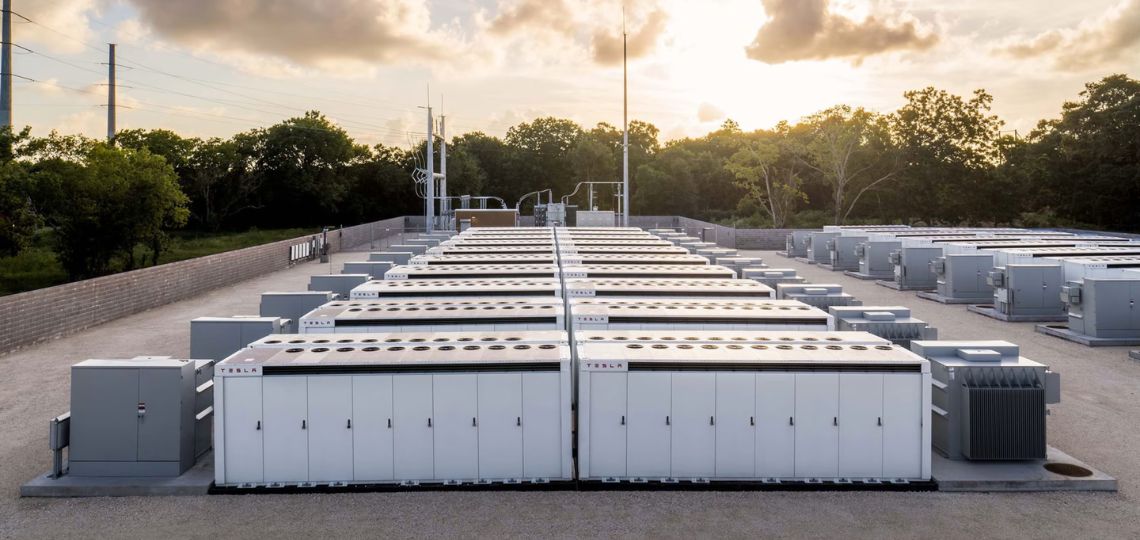 Conquered partners
Darren Miller, CEO of ARENA, said the Wallgrove Grid project aims to prove that energy storage using Lithium-Ion technology is the best solution. On a large scale, it enables efficient management of system inertia, as Australia embarks on its energy transition.
"Energy storage is a priority need under the Australian government's first statement on low-carbon technologies. ARENA has already played a key role in supporting operations of this type."

"Large-scale batteries have an important role to play in strengthening and balancing our power grid. We are moving towards an energy mix dominated by renewable energies".
An ongoing project
In addition, the agency has already supported five network installations. These include the Hornsdale power reserve expansion, the ESCRI and Lake Bonney batteries in South Australia, and two in Victoria at Ballarat and Gannawarra. In doing so, TransGrid will demonstrate that batteries can provide the most cost-effective solution to NSW's inertia deficit.
"The Wallgrove Grid project will demonstrate the technical capacity of batteries with advanced technologies, complemented by the latest generation of inverters, to replace traditional inertia.
TransGrid, a source of innovation in Australia
Eva Hanly, Executive Director of TransGrid Strategy, Innovation and Technology, said:
"TransGrid is committed to finding innovative, low-cost solutions to meet the new challenges of the energy transition. This will be the first set of its kind to be tested in NSW."
This advanced technology for the NSW grid and Australia's national electricity market will accelerate the industry's transformation to a low-carbon, lower-cost energy system.
An installation supplied by Infigen Energy
Infigen Managing Director Mr Ross Rolfe, said:
"This innovative agreement with TransGrid shows that Infigen continues to be at the forefront of Australia's clean energy transition. In addition, it increases Infigen's energy capacity and enables TransGrid to enhance the potential of the Australian grid. It's also great to see Infigen continuing to grow, thanks to Iberdrola's resources and expertise."
In January 2020, the Australian government and NSW signed a memorandum of understanding. The aim is to jointly finance initiatives to limit the cost of electricity supply for consumers. The protocol also aims to limit emissions and enhance network reliability.