President Moon Jae-in has declared that South Korea, which relies heavily on fossil fuels to power its electricity grid, will end its dependence on coal.
South Korea targets 2050 for total decarbonization
President Moon Jae-in made this commitment in a speech to the National Assembly on Wednesday October 28.
He said the East Asian country relies heavily on fossil fuels to power its electricity grid. The aim is to end the country's dependence on coal before 2050, and to begin the process of decarbonizing the country. Fossil fuels will be replaced by renewable energies as part of the Green New Deal announced last July, making it possible to achieve carbon neutrality.
South Korea's commitment has followed in the footsteps of neighboring Japan. On Monday October 26, Prime Minister Yoshihide Suga also announced his ambition of carbon neutrality by 2050.
UN Secretary General "very encouraging" about South Korea's decarbonization process
According to energy researcher Wood Mackenzie, the two countries have a similar fuel mix. In fact, this blend accounts for 80% of hydrocarbons in their primary energy supply. Nuclear and renewable energies account for 15% and 2% respectively.
Speaking of South Korea and Japan's net zero commitments, Prakash Sharma, Wood Mackenzie's Head of Markets and Transitions for Asia-Pacific, said the targets are "extremely ambitious and daunting". While South Korea – the world's seventh biggest polluter – plans to phase out nuclear power and shut down coal-fired plants in the long term, Sharma said the timetable is "unclear".
He adds:
"This means that deep decarbonization in South Korea will rely on faster adoption of new technologies. LNG is likely to play a crucial role in South Korea's transition."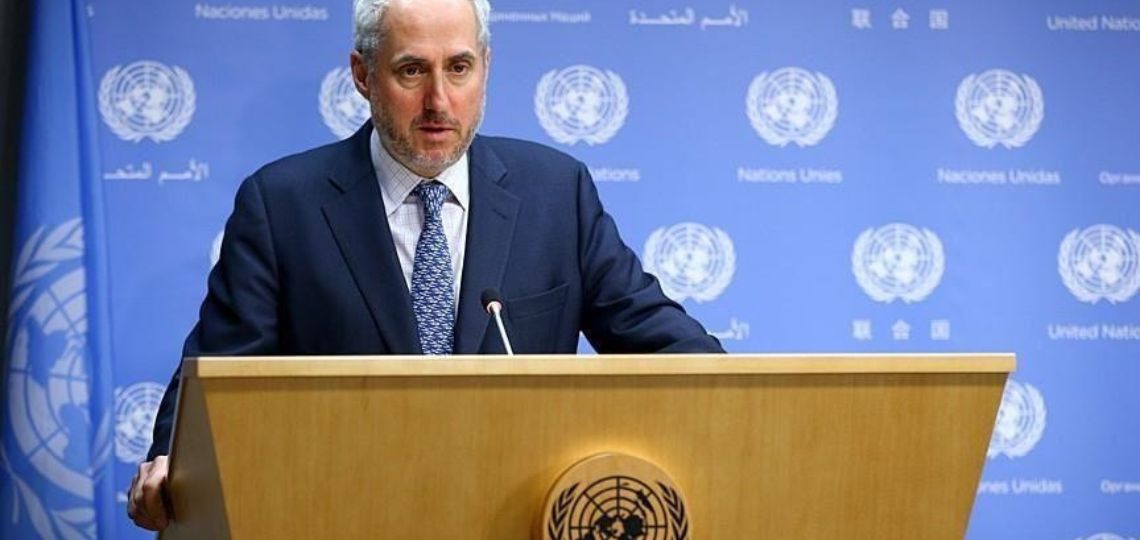 Stéphane Dujarric, spokesman for the UN Secretary-General, reacted to the South Korean announcement:
"This is a very positive announcement. South Korea is on the right track after the announcement, last July, of Korea's exemplary new green pact. The Republic of Korea is the world's 11th largest economy and 6th largest exporter. With this announcement, it joins a growing group of major economies that have pledged to lead by example in building a sustainable, carbon-neutral and climate-resilient world by 2050."
Renewable energies as a substitute for decarbonizing coal
This commitment places South Korea among a number of countries that have pledged to achieve total decarbonization by 2050. In September, China – the world's biggest polluter – set a target date of 2060. President Moon's announcement comes after his party put forward a proposal in April to commit to total decarbonization.
In his speech to the National Assembly, President Moon said, "The government has pushed for firm policies to transform energy sources so far, but we still need to improve many things."
"We will move towards total decarbonization by 2050, taking action to combat climate change. We will replace coal power with renewables, creating new markets and industries, as well as jobs."
Kim Joo-jin, CEO of Climate Solutions, declared that this commitment finally brings South Korea closer to the path compatible with the objectives set out in the Paris Agreement. It's an international climate pact that aims to limit the rise in global temperatures to "well below" 2°C by 2100.
"However, there is much to be done to make this declaration truly meaningful. The most urgent tasks are to improve its 2030 emissions reduction target. The aim is also to present a clear roadmap for phasing out coal by 2030 and to put a complete end to coal financing."
Coal is currently the main resource used in South Korea's power supply. It accounts for around 40% of the country's total energy mix. In addition, seven new coal-fired power plants are still under construction, which will inevitably make the decarbonization challenge a little more difficult.
However, South Korea's New Deal, financed to the tune of 7 billion euros, will introduce various measures to help the country achieve carbon neutrality. Such as the carbon tax or the end of funding for coal-fired power plants. Charging stations for electric vehicles and hydrogen will also be installed to support this emerging transition.
Emissions trading scheme offers "advantage" to South Korea South Korea
Wood Mackenzie detailed a model scenario that would enable South Korea to achieve total decarbonization over the next 30 years. In this scenario, electrification would develop rapidly and be increasingly powered by renewable energies, battery storage, hydrogen and carbon, CO2 capture and storage (CCUS). Wood Mackenzie also forecasts that the transport sector will be entirely decarbonized by 2050, using electric and fuel cell vehicles. While the share of hydrocarbons is set to fall to around 40% by 2050.
"South Korea has already set up an emissions trading scheme.
"This is an important mechanism for making the changes required in the electricity and industrial sectors, on a cost and carbon basis, to achieve net zero emissions."
"The price of carbon in South Korea is currently around 20 euros per tonne. We expect it to rise to more than 75 euros per tonne."
South Korea joins the list of countries complying with the Paris agreements with a structured plan that will certainly enable it to achieve its targets by 2050.